Did you know that when you perform a search on Zillow for homes for sale, the results you get may include some homes that are not actually for sale! As a Realtor, I get calls all the time from excited buyers about homes they have found on Zillow. I then through the multiple listing service (MLS) to take a look at the property the buyer is talking about. The only problem is, the property often does not show up or was in fact sold months before they started looking.
There are often feed delays and other issues that can cause Zillow to display homes that are sold or no longer on the market. Even more importantly, these delays can cause the newest listings not show up on Zillow and could cause you to miss out on your next dream home. Zillow also includes listings that are considered in "pre-foreclosure" status, which are homes that are not actually for sale and may never be for sale.
These results are misleading to potential home buyers and leave my self and other real estate agents explaining what is, and what is not, available from the search results produced by Zillow. While Zillow can be fun to use, and can provide some excellent real estate data, having inaccurate information put simply, sucks!
My advice is if you don't want to spend countless hours searching for homes that may not really be for sale, or potentially miss a new listing that you would love, let me and my staff do the work for you. Or… use my tools such as this website or my new phone app to help you with your home search. You can also sign up for my homes by email program and we will send you all of the listings that meet your specified criteria, and keep you updated as the newest ones hit the market!
Here's the info on my app, that is fed directly from the MLS so you won't have to worry if you're looking for homes that are actually for sale.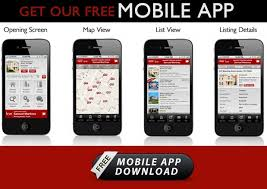 To Download this app,
Text Code: KWHD9RI
To: 87778